Advanced Physical Medicine of St. Charles's Personalized Health & Wellness Program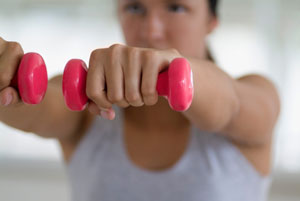 In this unique program you'll work cohesively with our staff of Chiropractic Physicians, our Physical Therapist and our Personal Trainers. We'll evaluate your physical and nutritional goals and determine a personalized plan just for you. Many insurance plans cover some the services you'll be receiving, so costs outside of your insurance plan may be minimal!
Personalized Health & Wellness Program
Have you ever thought to yourself that you'd like to be in better shape but your knee pain or low back pain keeps getting in the way? Have you started off strong in a new workout regiment or diet and fallen short of your goal because you lost motivation or drive? Our Personalized Health & Wellness Program will not only keep you motivated but we'll keep you accountable and springing to the next step in your overall wellness! Best yet, we'll also address and rehab that pesky issue that keeps holding you back from the success & the healthier you that you deserve. With Advanced Physical Medicine of St. Charles's Health & Wellness Program, we'll follow a step-by-step process, tailored by your needs and goals, to reach your best wellness. *Initial pre-program blood work will be assessed. By having baseline bloodwork, as your health evolves we can demonstrate not only the physical improvements but the physiological changes as well. We'll monitor your weight, blood pressure, triglycerides, glucose and other health markers. These findings will be communicated with your Primary Care Physician to keep everyone on the same page with your health improvements. *You'll enter our program by having a consultation with our Chiropractic Physicians, and an evaluation by our Physical Therapist. Together, we'll sift through your personal goals and you'll be paired with a Personal Trainer that best fits your needs. Our team will create a custom plan for you and see you through your program to success!
Getting started with your Health & Wellness Program
All we need in order to get started is the following:
Your insurance information
Your completed goal sheet
That's it! Call our office today to get started! Once we get your insurance information we'll schedule a time for your initial assessment, review your benefits & get you on a path to a healthier you from the inside out!
---
Free AdobeReader®

Each download is a PDF document file. If you do not already have AdobeReader® installed on your computer, click the Adobe® image to download for free.